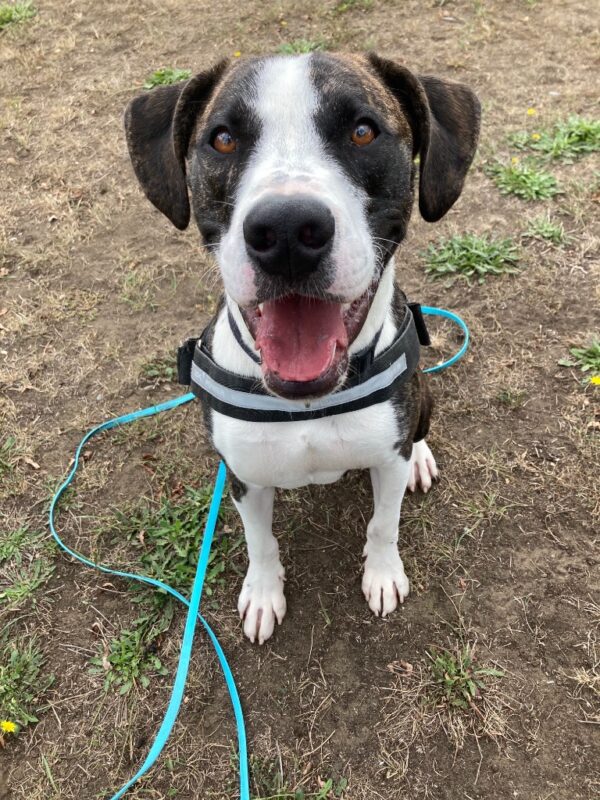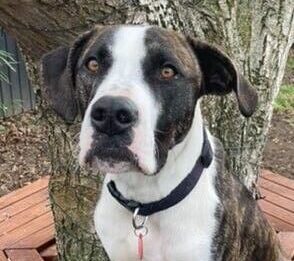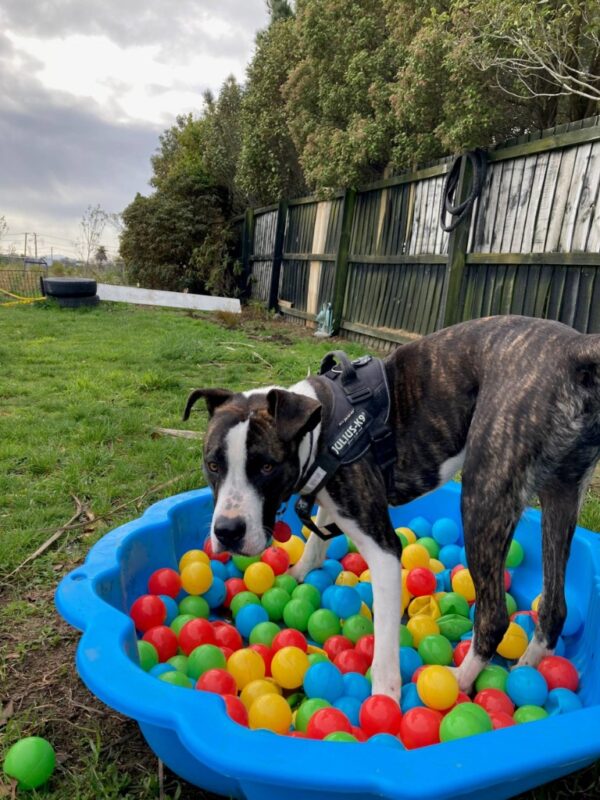 More about Turbo
Update 21/12/22 – Turbo is now a month settling in and support period with a family**
Turbo is a handsome 2-year-old male Bullmastiff cross rescued from Christchurch City Council Shelter.
Turbo is a cool combination of affection and goofiness – a lovely, energetic boy who loves people and has oodles of potential.  We suspect he may have been roughly handled in the past as he can be a bit fearful.  His new owner will need to be loving, patient and willing to go slow with training using force and fear free methods only.
He is a young boy and hasn't had the best start to life, so is looking for a family with lots of patience and commitment to ongoing training to share his next adventure with. He absolutely loves other dogs, so much that when he is on lead his brute strength can knock you off your feet, so you MUST be steady on your feet and have a strong physique to hold him in case he loses his focus. Ongoing training in the ability to disengage and listen to cues in the presence of other dogs will see him flourish.  He has not been tested with cats, but has shown keen interest in wild cats he has come across so we would recommend a cat free home.
He is a very strong boy and needs an owner capable of handling his strength. A calm, quiet home would be beneficial for his elevation levels and he will require plenty of mental stimulation and exercise. At this stage we believe he is best suited to an adult only home. His tendency to be mouthy when over excited, strength and energy level are not suited to children, however he is suited to living with a second dog.
If you are interested in Turbo and think you can offer him his safe, fun sanctuary, then please complete our online application form
Preferably to be rehomed within Christchurch and surrounding districts so that we can provide in-home support as/if required and because multiple visits may be required for Turbo to be comfortable with someone. 
Updated: 5/12/2022