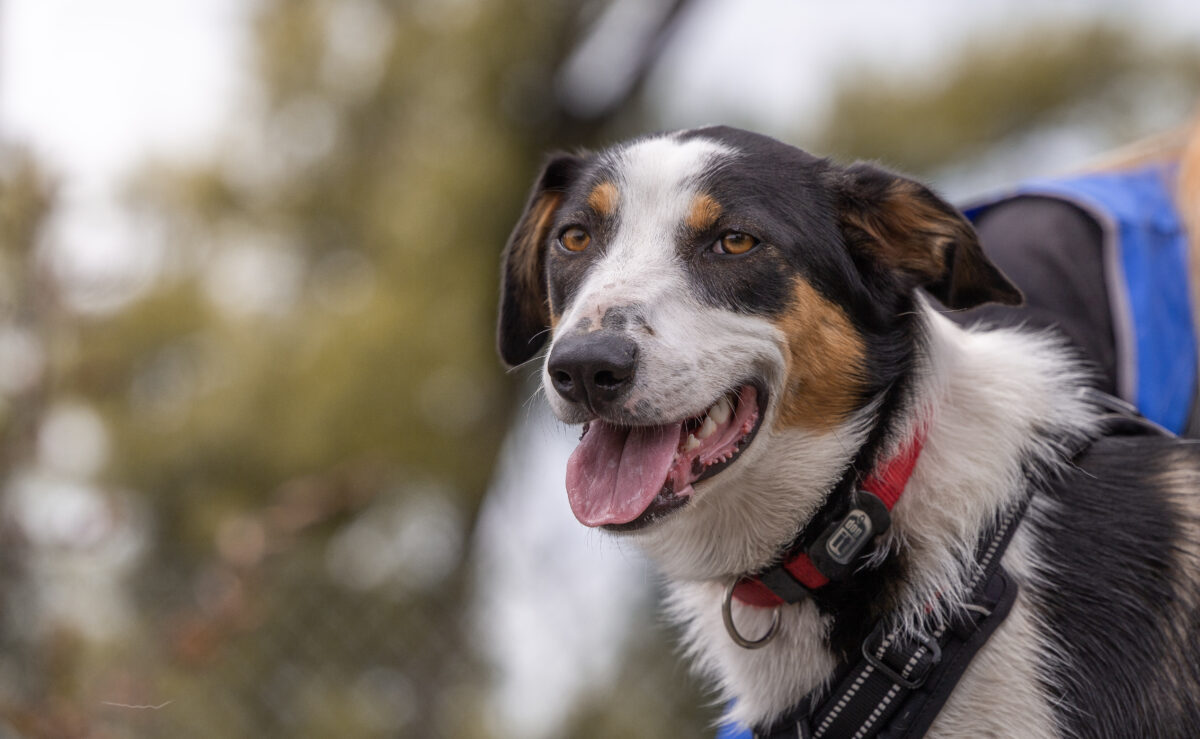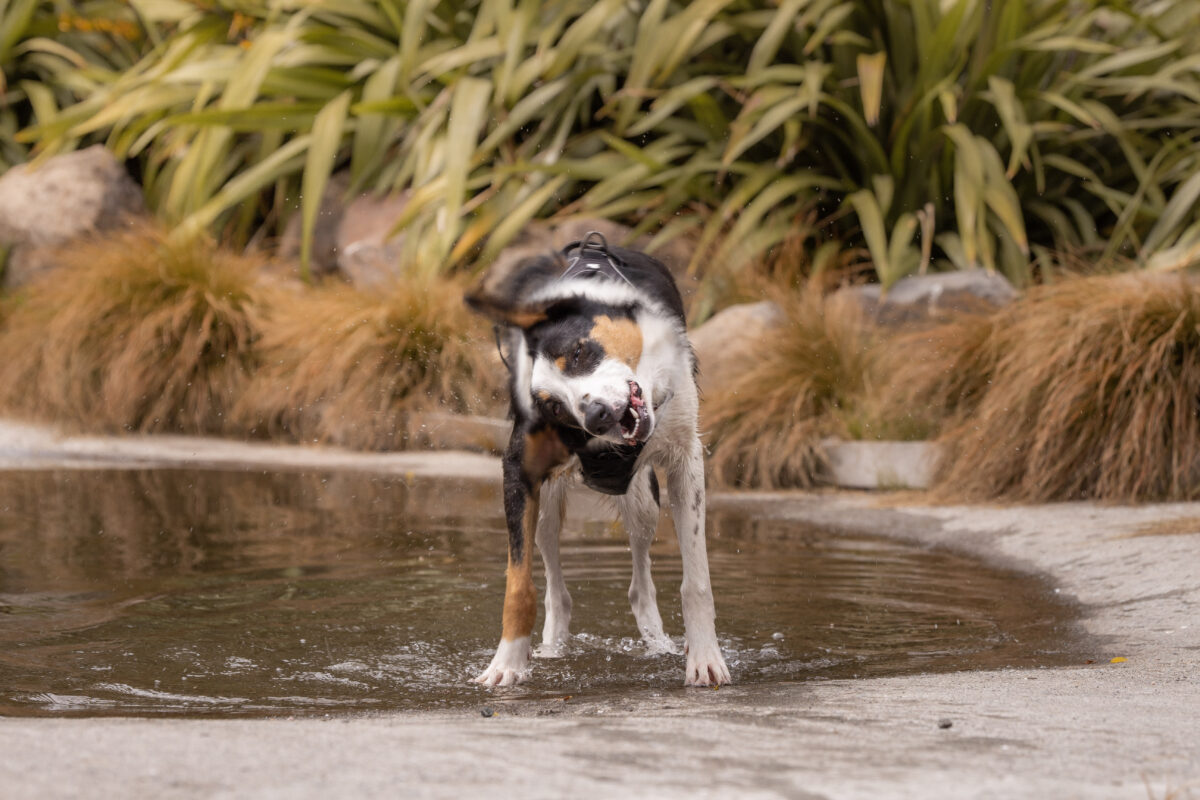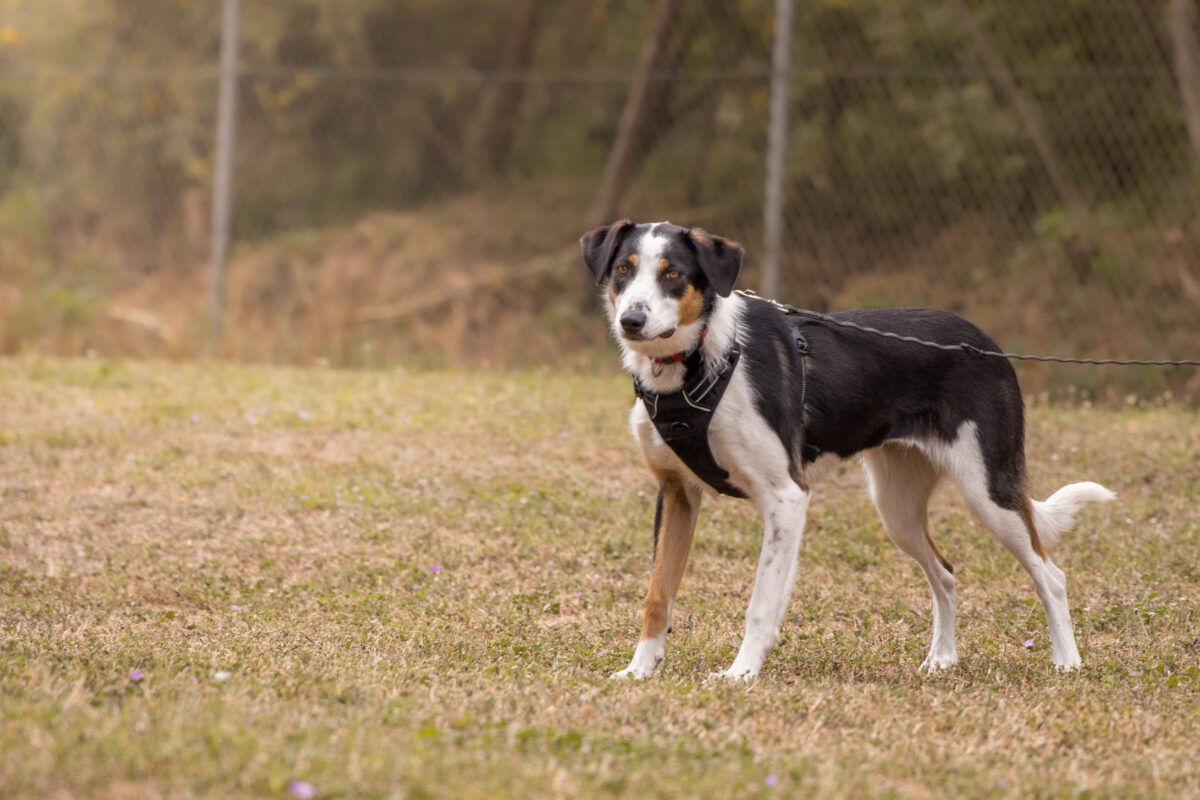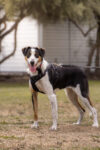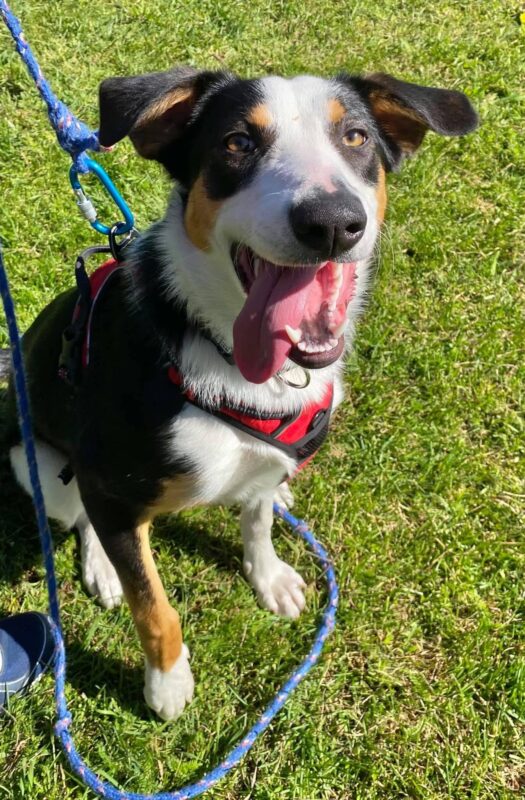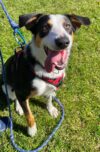 More about Wilma
** 13/02/2022 Update – Applications for Wilma has closed as she is on a month's trial adoption **
Wilma is a stunning 1-year-old Heading dog Cross rescued from Christchurch City Council Shelter.
Wilma is incredibly sweet and being a young working breed, she is intelligent and has heaps of energy to burn. However, she is lacking some manners and basic training. She has only been with us a short time, so we are continuing to reinforce with her that jumping up and mouthing is not the way to get our attention. She does not know how to play with toys, and resorts to jumping up when we attempt to get her to engage with toy play. Her favourite hobbies include "gardening" (digging holes!), receiving pats, and having some socialization time with another dog.
She is a bubbly girl who is keen to interact with everyone she meets, both human and canine. When out on a community walk, she was a bit unsure of the traffic on the road so she will need help building up her confidence in these situations.
So far, Wilma has been mixed with a 6-year-old, a 9-month-old, and 1.5-year-old male here at the Adoption Centre and she has shown to be very social, she encourages play from the other dog but is (mostly) respectful if they do not want to engage. We have yet to mix her with a female dog.
Wilma requires a calm, stable environment with an owner who will provide consistency in her training which as a result, will help her understand things such as she will only get pats while all four-paws are touching the ground.
She would do okay in a home with dog savvy children only, due to her current frequent rates of jumping up. We are unsure what she would be like around cats, however she would be suitable for a home with an existing dog. She is best suited to an owner who is not garden proud (due to Wilma's love of digging), and who can provide her with plenty of physical exercise and mental stimulation. Wilma does struggle to settle currently, so we are looking for people who will persist and work with us, so that we can provide as much support as needed to transition Wilma into the home environment.
If you think you could offer Wilma the love and consistency she deserves, please fill in our online application form.
Updated: 16/1/22