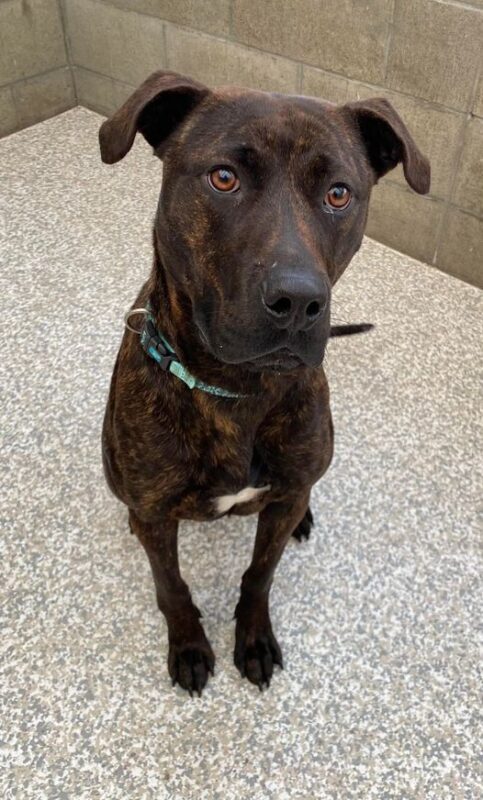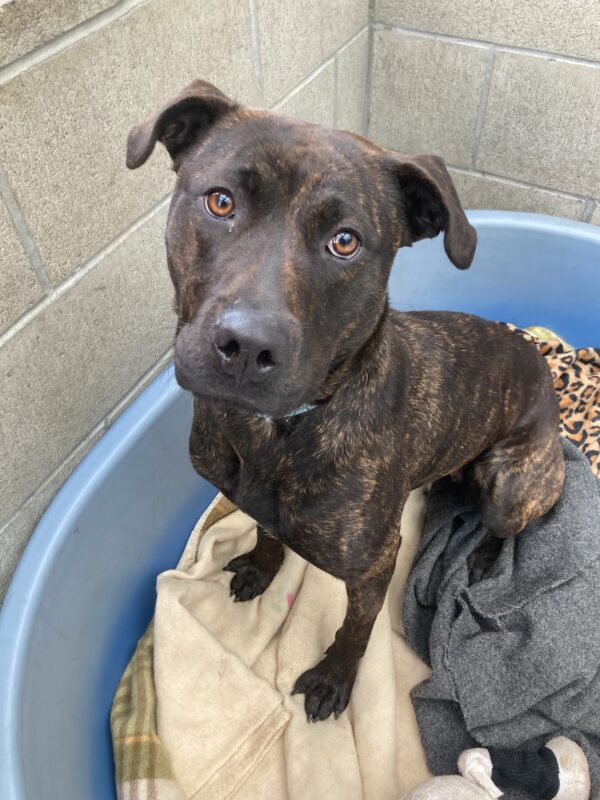 More about Ziah
Introducing Ziah, our beautiful 10-month old Mastiff x rescued from the Christchurch City Council in June. She is a sweet and affectionate young dog who has started to gain her confidence while at the shelter.
She can be sometimes be unsure when meeting new people but once she gets to know you, she can be cuddly, exuberant and playful. She absolutely loves her food and will try do anything for it! She would be best suited to  a family with older dog savy children who are committed to her ongoing training and helping her flourish out in the community. She does not like to travel in the car and we are working on building her confidence around the car.
Ziah has been quite vocal while at the shelter and we would recommend a home that can offer some day time company.
We have socialised her with two dogs at the shelter, a young female dog and a older male dog. Ziah interacted well with both of these dogs and was comfortable 'hanging out' with them. She is unsure of how to play with dogs and will need ongoing socialisation around other dogs. With the right match, she could be homed as a second dog. We are unsure how he is with cats, so at this stage we are looking for a cat-free home. 
If you think you can offer Ziah a forever home, please complete an application form for her.